Smallest school in terms of enrollment. Outsized every game. Yet these lil dudes fought both days ending up 1 game away from the Final 4!! Proud to represent Clopton…..Go Hawks!!

UPDATE***** JH Hawks fought hard to earn that "DUB" and now celebrate on the bus, bump'n to some music. Proud of their grit & toughness….Go Hawks!

Jr High Hawks stepping onto the court for the tip. Playing a much bigger school from Arkansas. Playing with a lot of energy! If you want to be the Champ and wear the belt, you got to fight up a few weight classes! Go Hawks!!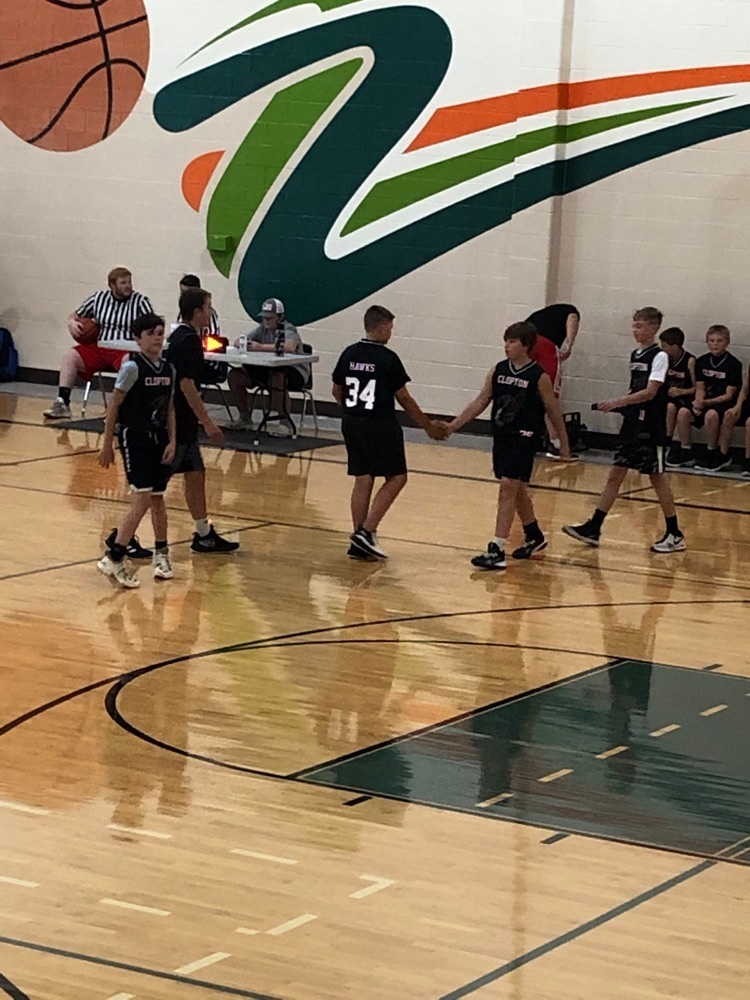 Started the day at 4:30am, played some very tough big schools in a 70 team event, then chipped and served this community by volunteering to clean up a facility……I'd say that deserves some fun in the pool!! Go Hawks!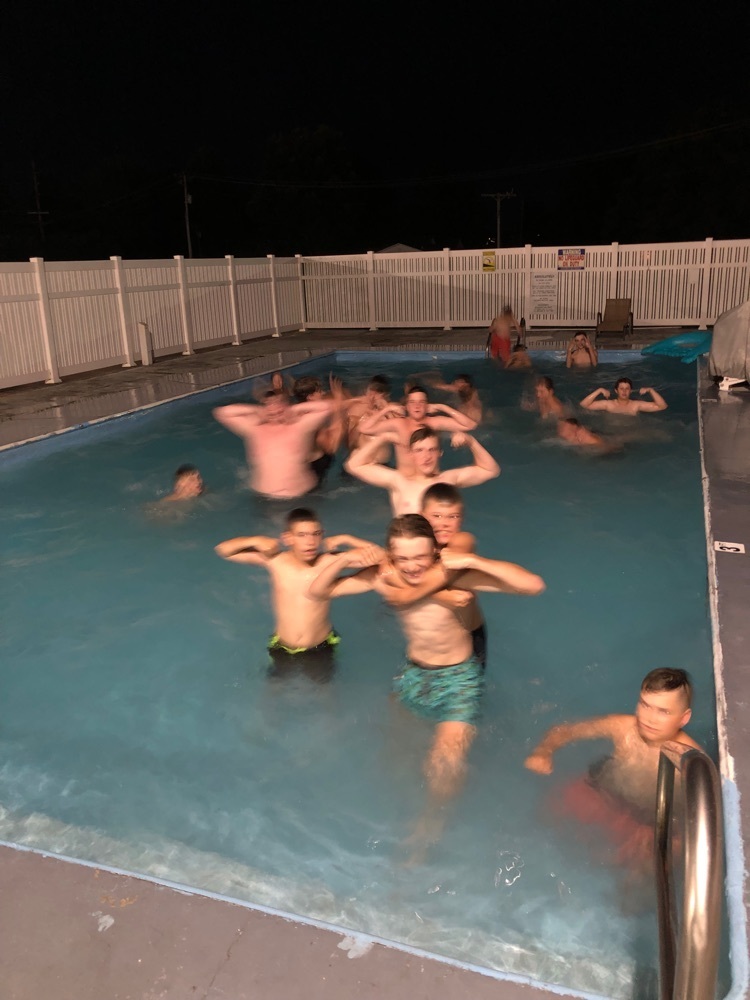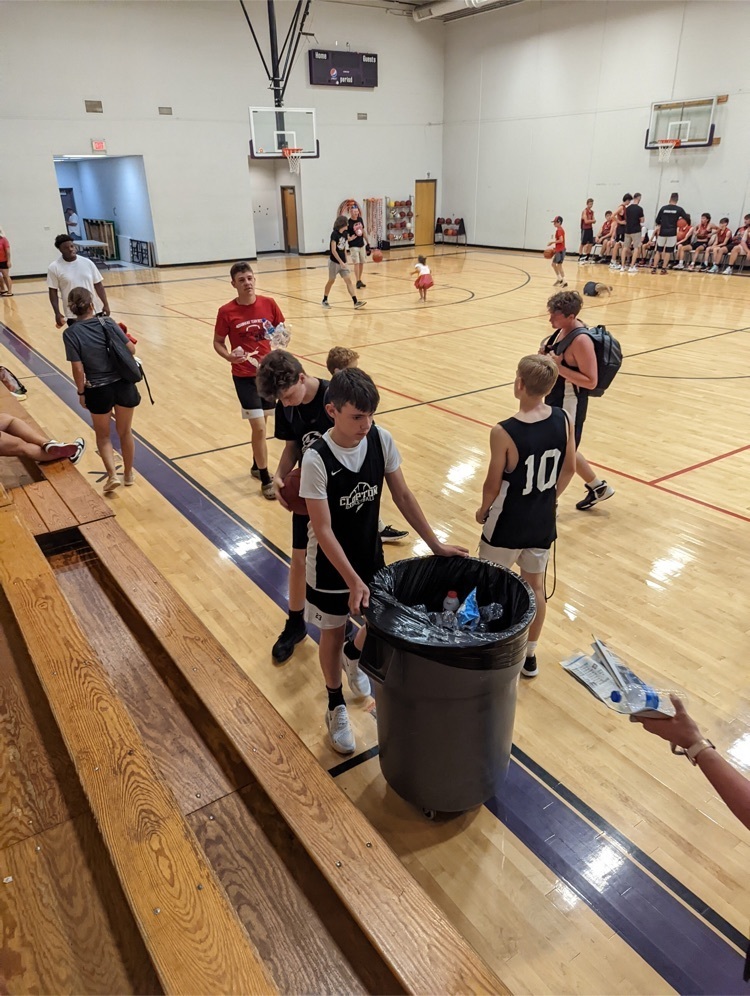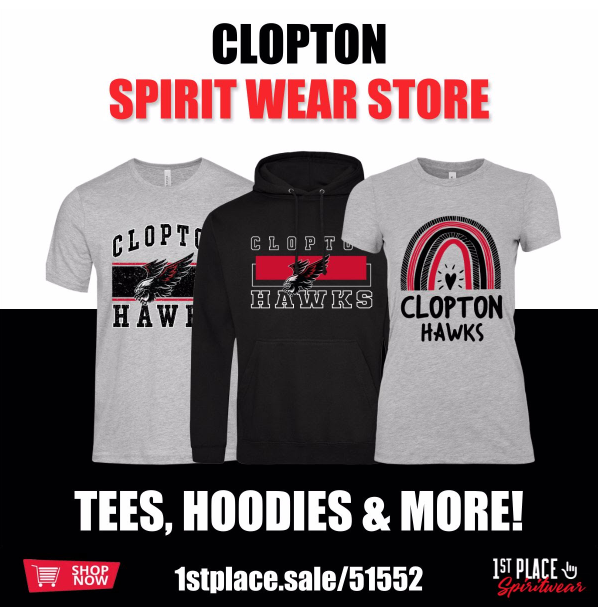 The internet and phone lines have been restored.

Due to the recent power outage the phone lines and internet are still not working. We are working diligently to repair both the phone and internet connections. We will communicate further when they are back in service. Thank you for your patience.

He teaches the values of hard work, dedication & sacrifice. He emphasizes the importance of integrity, honesty & serving others. When we fall, he instructs how to get back up, stronger than before, & use the pain as lessons to gain strength. Happy Fathers Day to all our dads!!

Clopton Hawk Basketball playing some big schools in Branson…..can't be no chickens to play in this league! JH, JV & V went hard today…..Varsity had a big school pouting after the game…..couldn't man up and shake hands afterwards! Go Hawks!!


Monday Motivation: "Surround yourself with people who are better than you are. Seek out quality people, acknowledge their talents, and let them do their jobs. You win with people."- Pat Summitt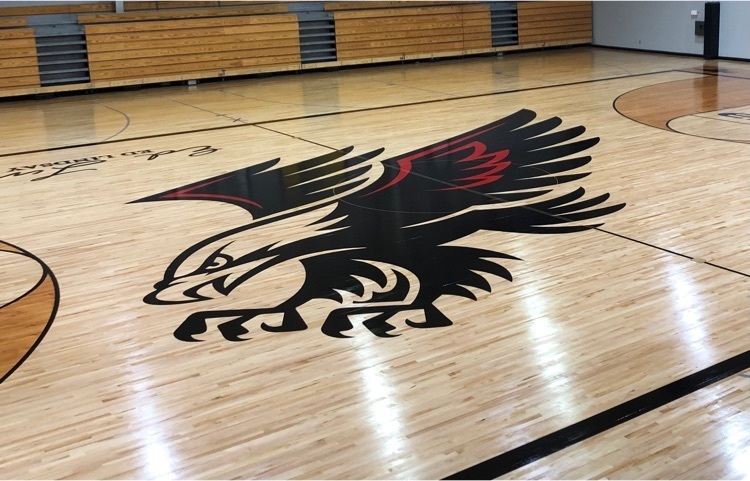 Come work at Clopton!!!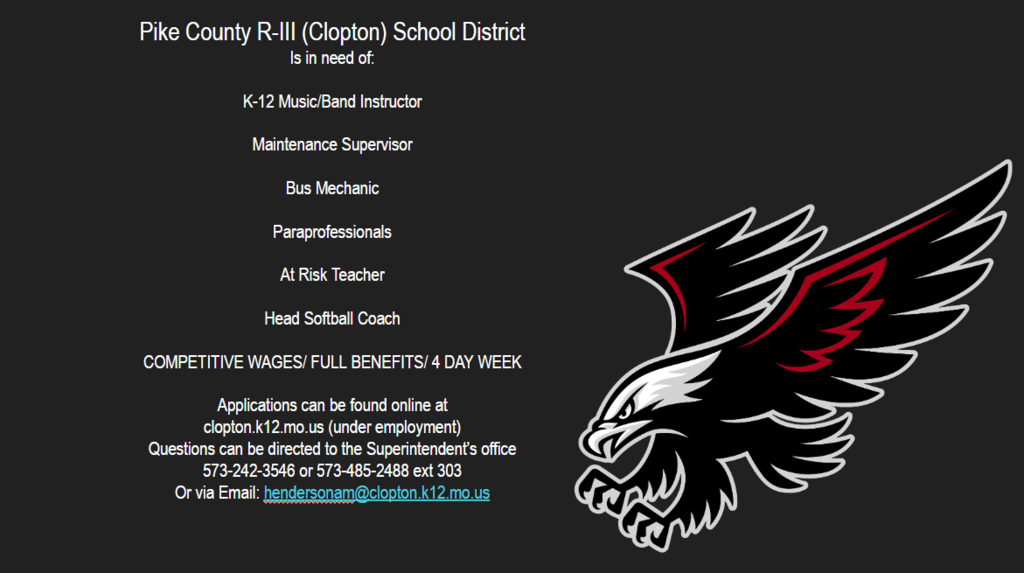 ATTENTION to all students grades 6-12 for the upcoming year. Anyone interested in running cross country this fall, please send Coach Landon Hall a message stating your interest at
landonh@clopton.k12.mo.us
Coach needs to send information in preparation for the season.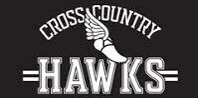 Important Dates to Remember!!! Summer Dead Period: July 30-August 7 1st HS Fall Sports Practice: August 8 1st JH Fall Sports Practice: August 15

Looking for a special gift for Father's Day? We have Clopton spirit wear designs for dad and grandpa! Order by June 7th to ensure delivery by Father's Day!

***DO NOT MISS OUT!!!*** FREE physicals will be provided by PCMH at Clopton tomorrow!!! Anyone participating in marching band, athletics, or any MSHSAA sponsored activity is required to have a physical and insurance on file at their respective school.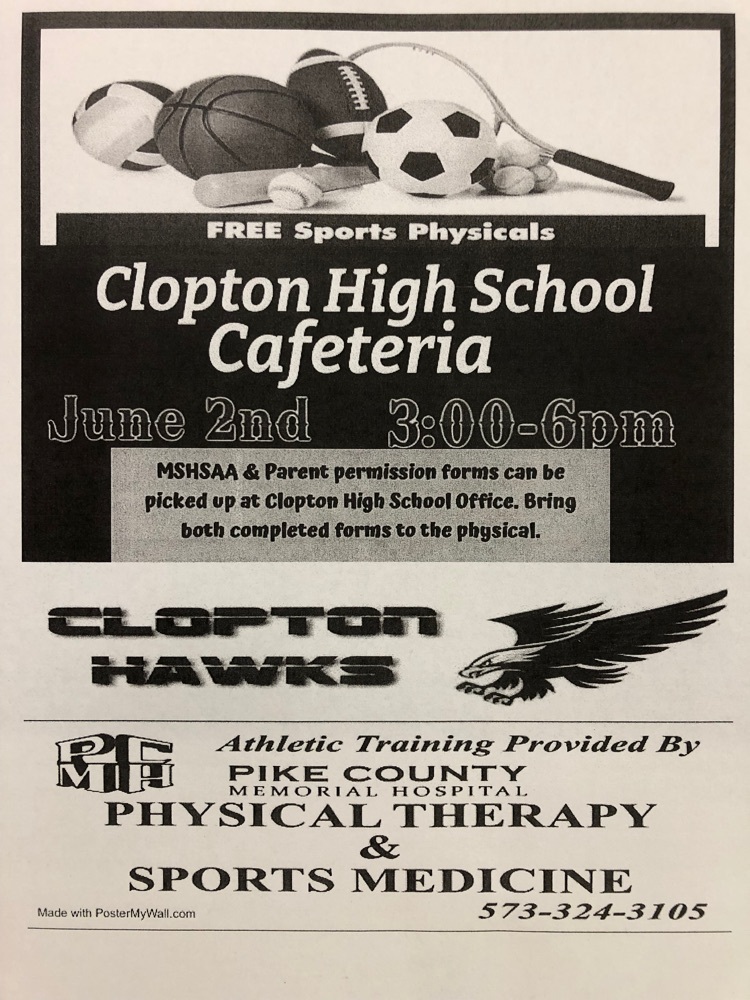 Hawk Pride in this picture!! 100 hoopers attended the Hawk Baksetball Camps this morning…..It's always a great day to be a Hawk!!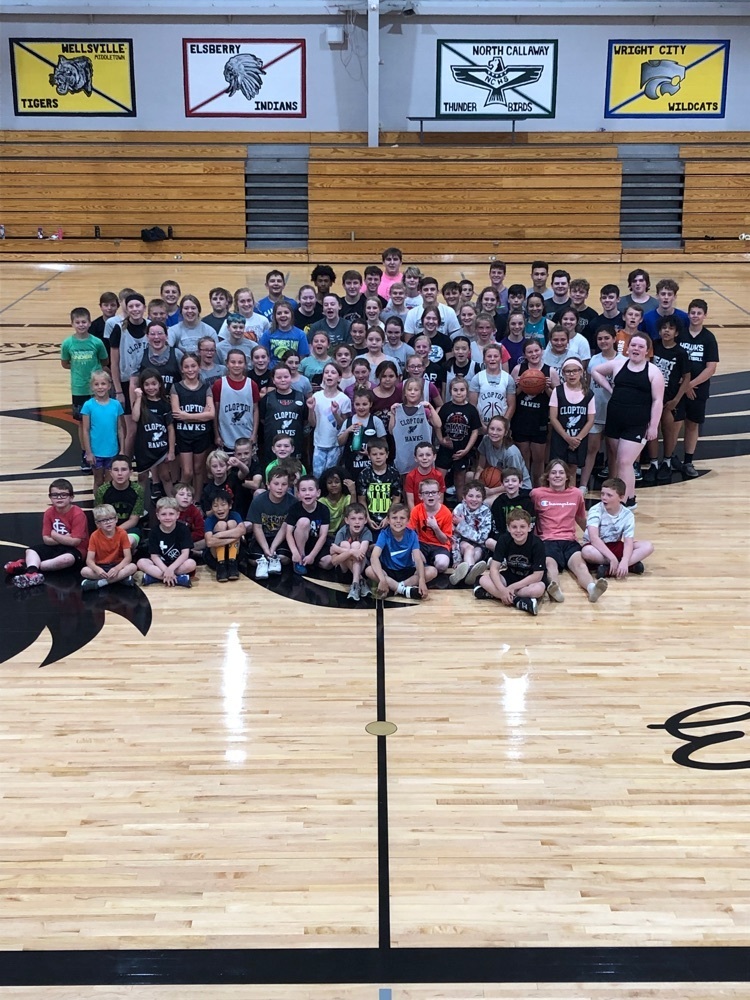 REMINDER!!!! Clopton Hawk Basketball Camp starts tomorrow & runs through Thursday. Girls grades 2-6 will go from 9:30-11:30am. Boys grades 9-12 will go from 6:30-10am, grades 6-8 will go 7:45-9:30am, and boys 2-5 will go 10-11:30am. Games, fun & prizes…don't miss out!!!

The Clopton Hawks remember those who valiantly displayed Honor, Courage, & Loyalty. May your sacrifices never be forgotten!