Hey everyone - exciting news! The official Clopton Hawk mascot has been added to our Spiritwear store! We have more designs and more gear - get your Official Clopton Hawks gear here:
https://1stplace.sale/51552
Starting November 1st, you will save 25% sitewide - the perfect gift for the holidays! Remember each Spiritwear purchase helps our school raise funds!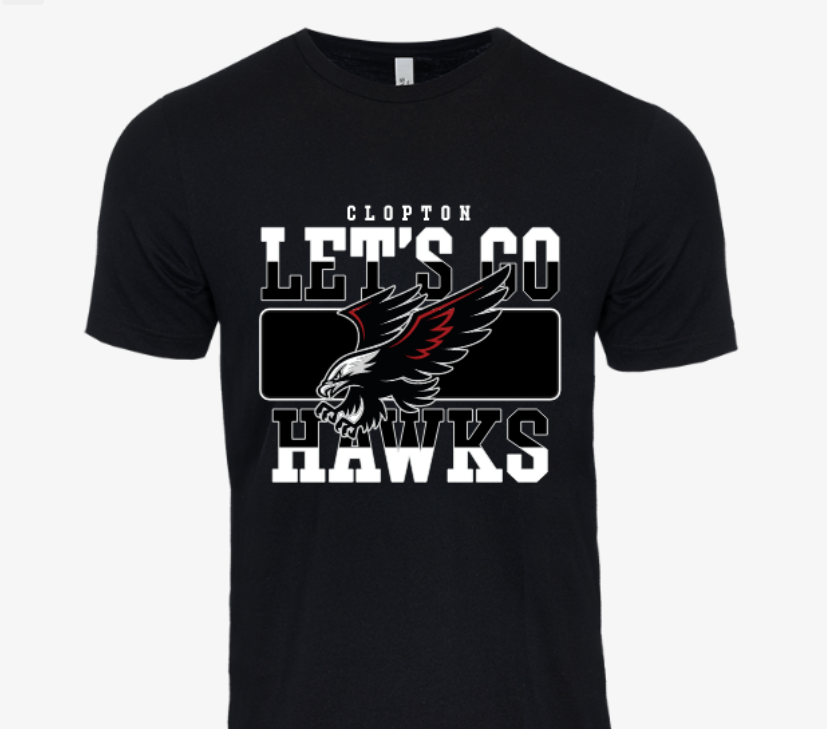 Save 25% on ALL Quarter Zips This week only, all quarter zip sweatshirts are just $39.99. That is a $14 savings from the regular price of $53.99! Free Shipping over $60 will continue through the end of October. Store Link: https: //1stplace.sale/51552 Quarter Zip Link:
https://1stplacespiritwear.com/collection/51552/?style=1/4+Zip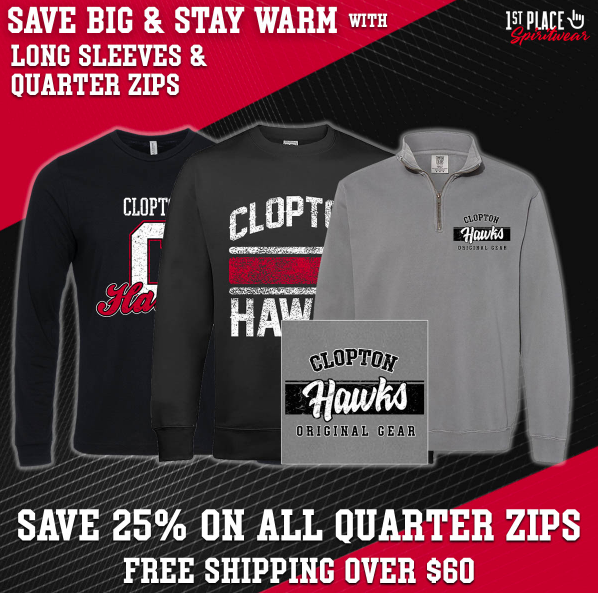 Today is Red Day at Clopton Elementary to kick off Red Ribbon Week.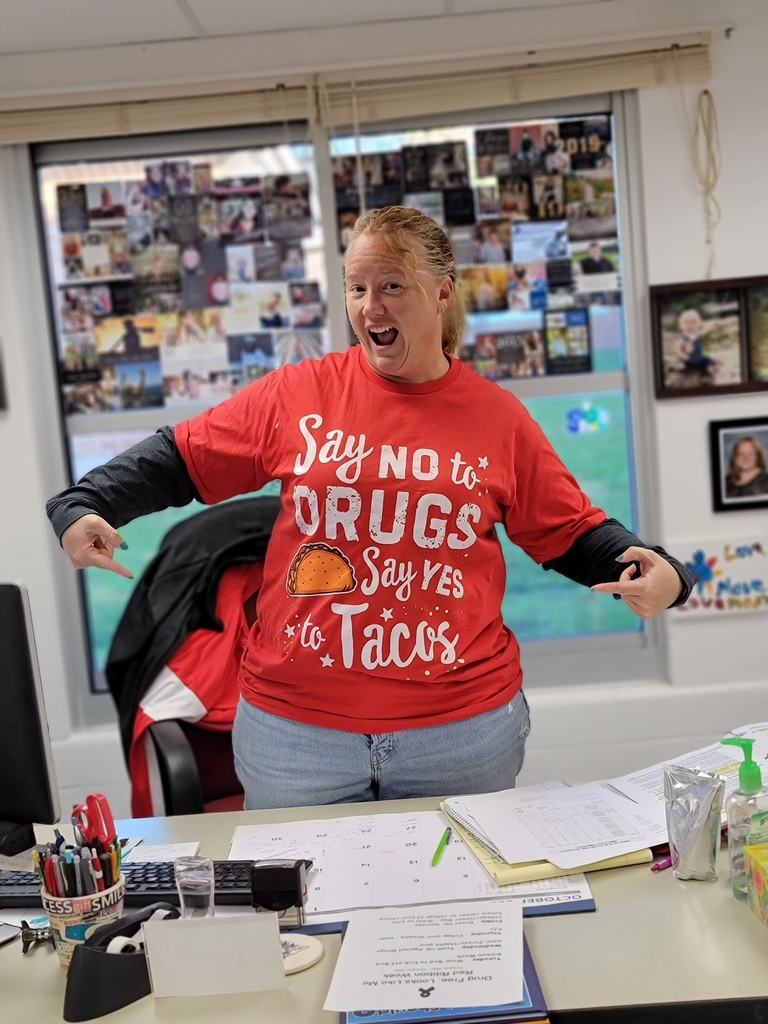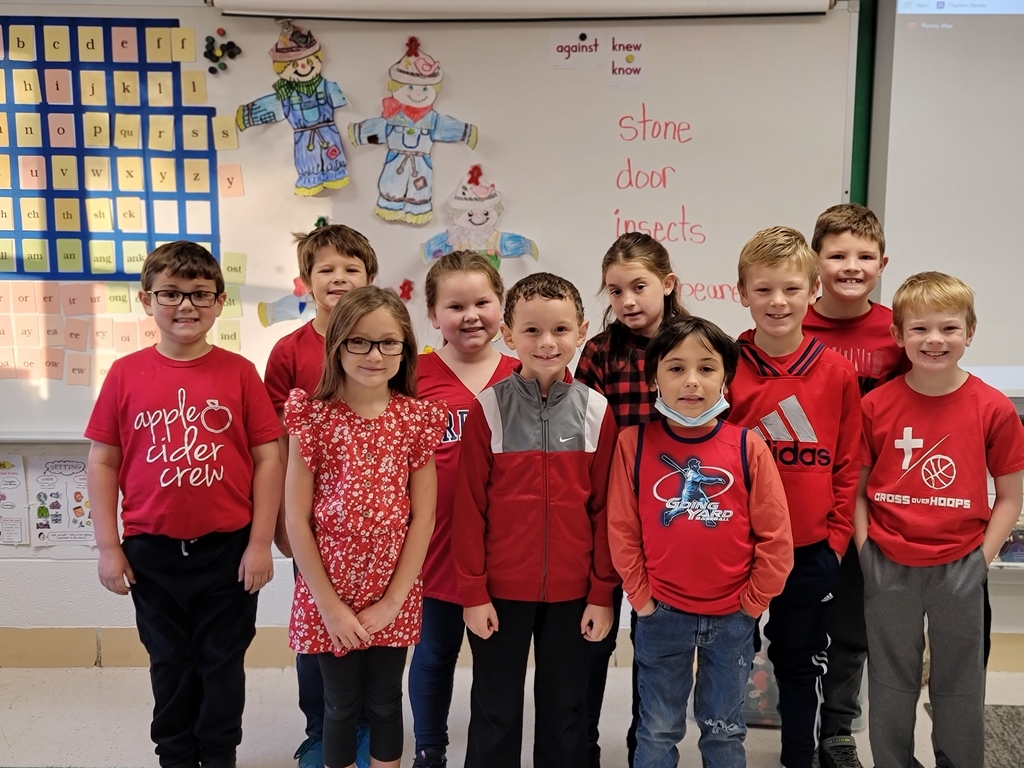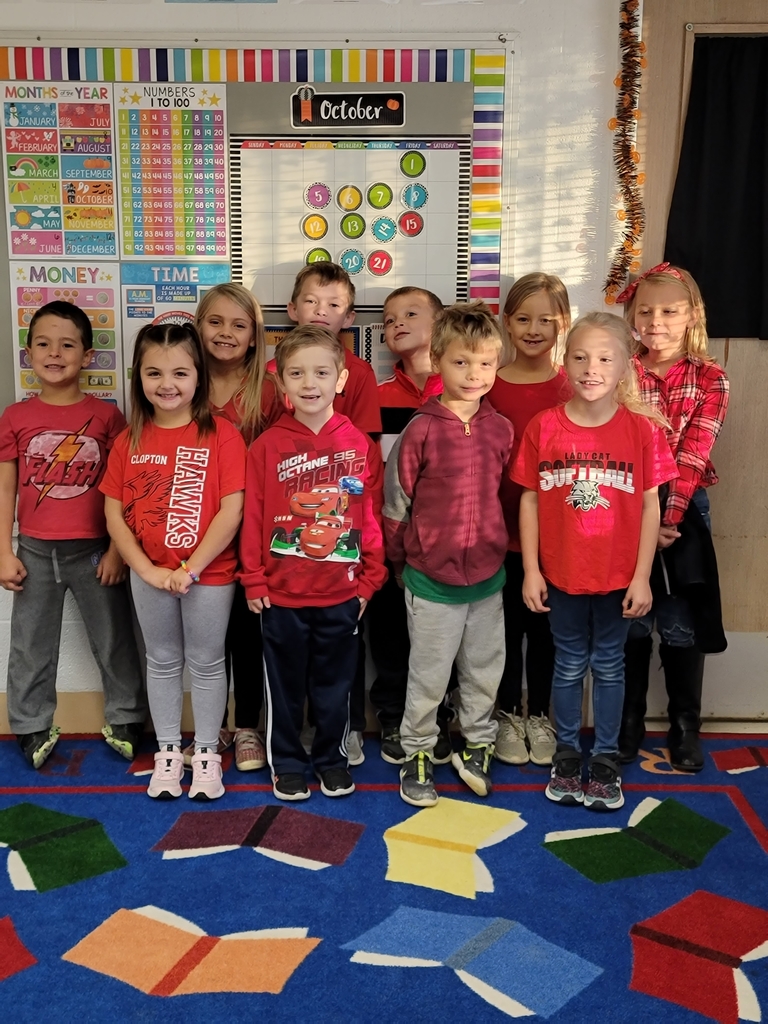 JH to the blocks to start the Clopton Hamburger Meet

Update on today's XC Hamburger Meet. Due to thick clouds & earlier sunset, we are making the following adjustments in time for the safety of the runners. Coaches Mtg- 3:15 JH Girls & Boys Race- 3:30 HS Girls Race- 4:00 HS Boys Race- 4:30 Open Race if Needed- 5:00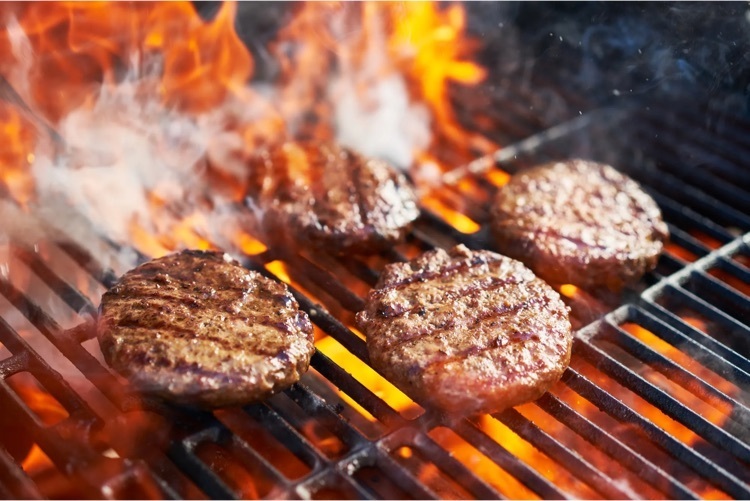 Congratulations to Cash Eivins, Kain Eivins, Faith Myers, Lauren Denslow, & Michael Alexander for setting new personal records at the Bowling Green Invite this evening! Be sure to come out to the school on Monday and support our student-athletes at 3:30 in the Hamburger Meet!


Clopton Elementary had an amazing day at Peno Creek Pumpkin Patch. 🎃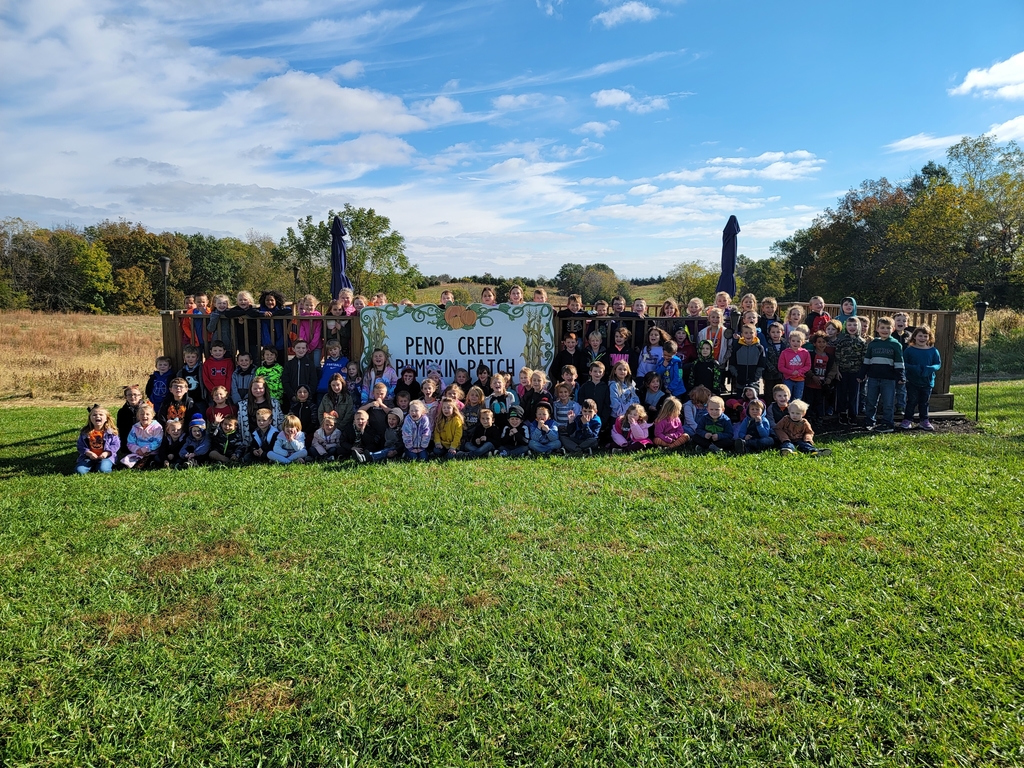 October 26th-29th is Red Ribbon Week. See dress up days below for Clopton Elementary.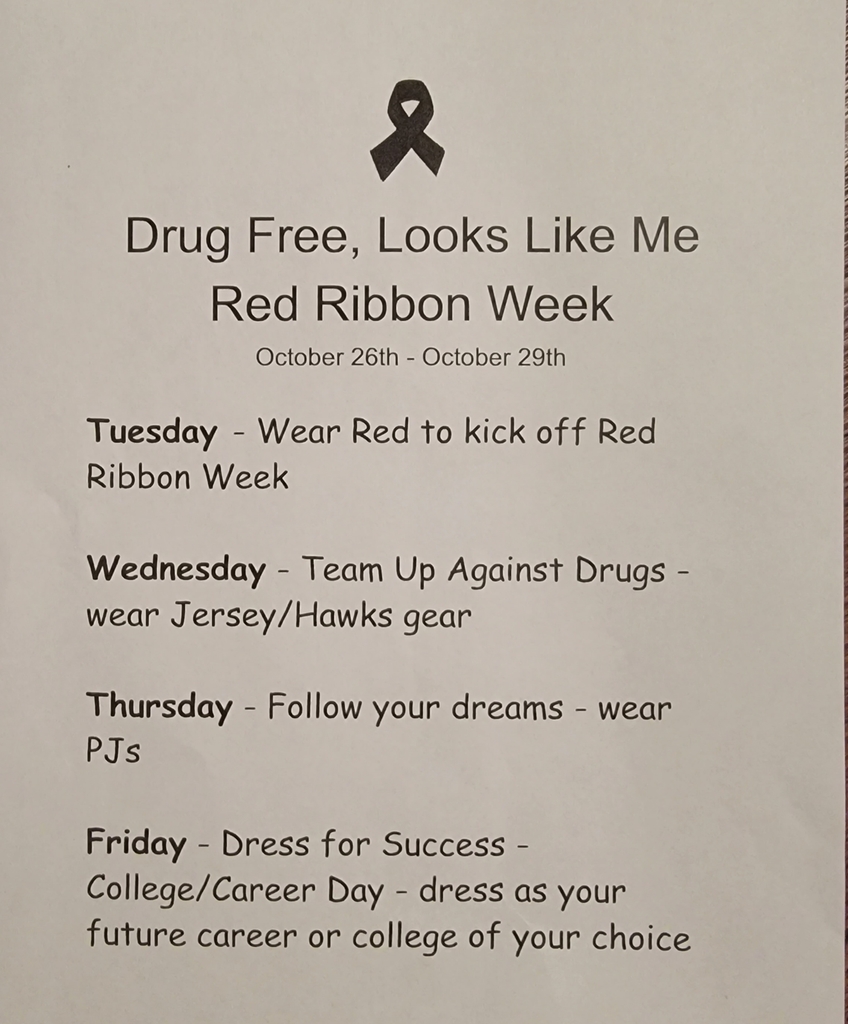 Clopton Elementary is having a PENNY WAR!!! Each grade level is competing. Who will be the lucky winner?

Clopton spirit wear!!

Congrats to the following Softball Lady Hawks for earning post-season recognition: Shana Yates- JR- 1st Team Class 1 District 8. 1st Team All-EMO Jeaneya Bazan- SO- 1st Team Class 1 District 8. 2nd Team All-EMO Kelsey Shuford- FR- 1st Team Class 1 District 8. 2nd Team All-EMO

Save $6 On All Long Sleeve Tees All adult and youth long sleeve tees are just $21.99. That is a $6 savings! But act fast because this offer ends soon. Also, there is free shipping on all Clopton Elementary spirit wear orders over $60! Shop Now!
https://1stplace.sale/51552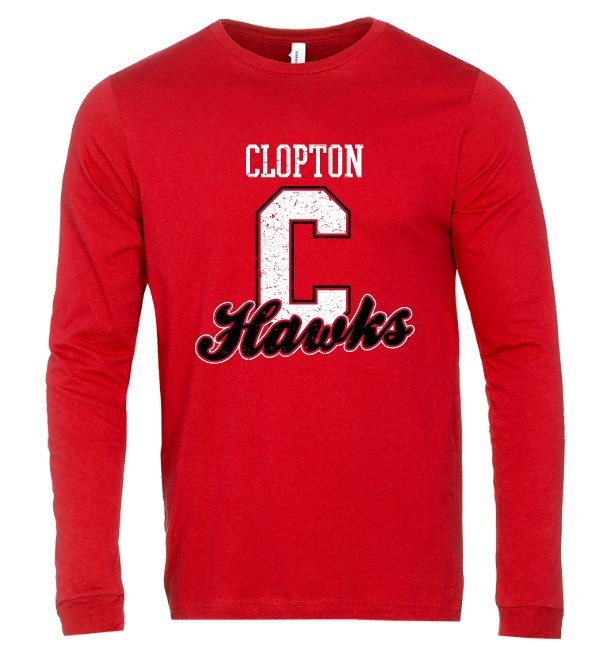 PTO Club's Choice Fundraiser pick up will be held this Friday, Oct. 22 in the cafeteria from 4-6 p.m.

***MARK THE DATE*** Come out and support all of our Hawks who perform in the winter….Basketball, Cheerleaders, & Pep Band. All donations go to a great program, providing resources to kids in our own community!

There is only one way to honor a couple awesome Seniors, that's to get the W in their final game as a Hawk! Congrats "D" & "Patch" on great careers. Shana throws the complete game with 17 K's in a 7-3 win.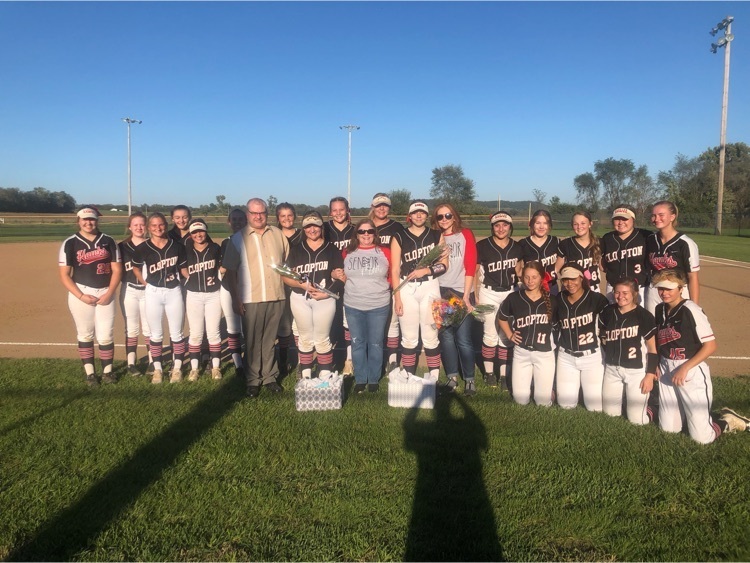 A few samples of what our Clopton Apparel store offers.😍 Order online and it ships directly to you. Link below:
https://1stplace.sale/51552

Beautiful day for a game at the ball yard, celebrating our two Seniors! We honor Abby and Abbi at 4:50, before a 5pm first pitch against Van-Far. Come out and honor these two great young women!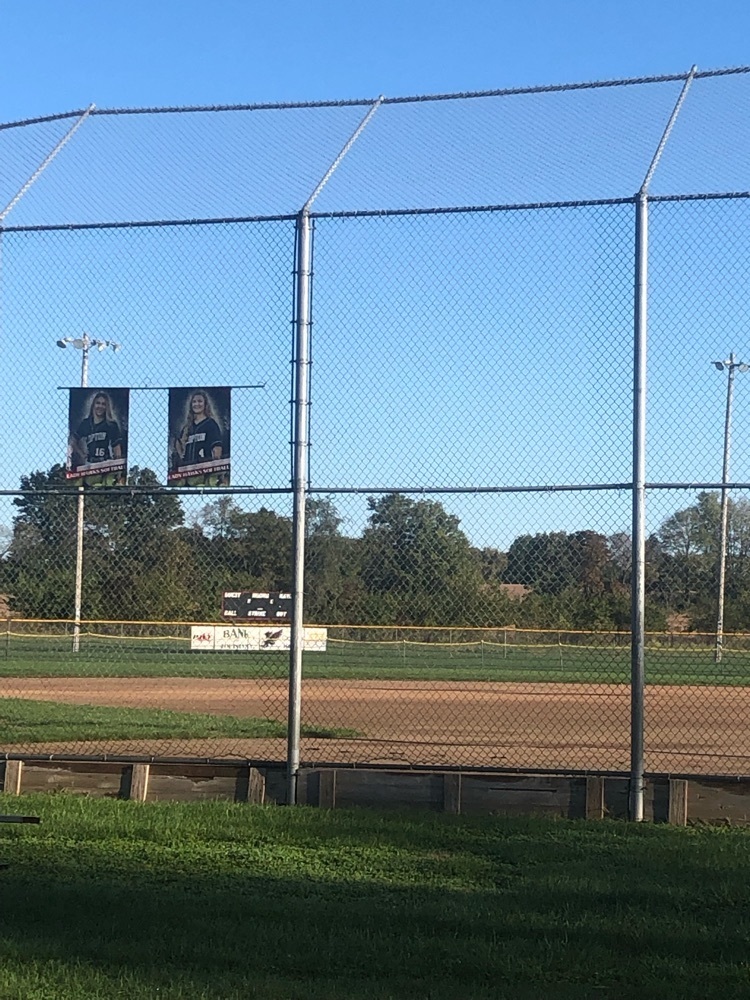 Need new Clopton gear? Need Christmas gifts for students, grandparents or yourself? Check out the link below to our new Hawk gear!
https://1stplace.sale/51552

Josh Harvey placed 12th making 2nd Team All Conference with a new personal best of 18:48. Notable personal bests also set by Cash Eivins, Kain Eivins, and Nick Myers. Come support both the middle & high school teams Monday, October 25th at the Clopton Hamburger Invitational!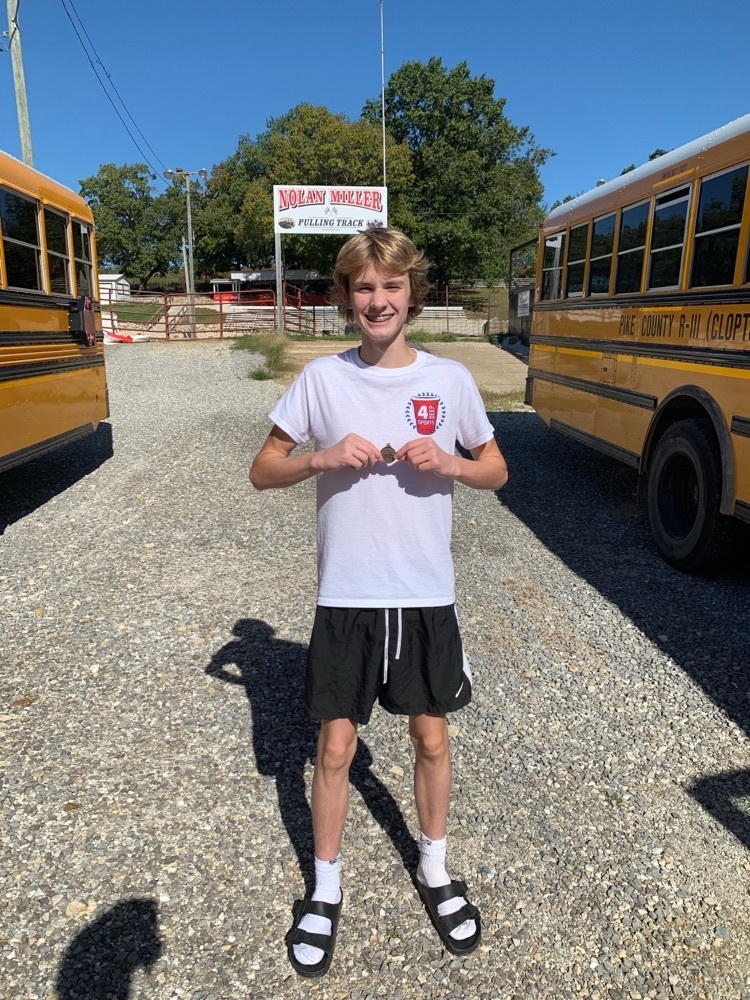 Clopton Schools will be dismissing tomorrow, Friday, October 15, at 12:35 pm. Parent-Teacher conferences are scheduled for 1:00-7:00 pm tomorrow afternoon and evening.